Hirebus was created for home service pros by home service pros led by decades of research by world class behavioral scientists.
Brandon has lived his whole life in home services – literally. 
Before he was even born, his father owned a small owner-operator service business cleaning windows. Brandon took over that service business in 2012 and built the company from 0 employees to over 70 in just 6 short seasons.
Today, he is Chief Strategist at CONQUER®, a home services coaching company that has helped tens of thousands learn how to have more time freedom through systems and hiring the right people. 
In 2021, Brandon and Rick met and brainstormed on how HireBus could bring world-class hiring tools that previously only large companies, colleges and enterprises had access to.
Brandon enjoys spending time with his family, skiing, recreational flying, and playing the piano.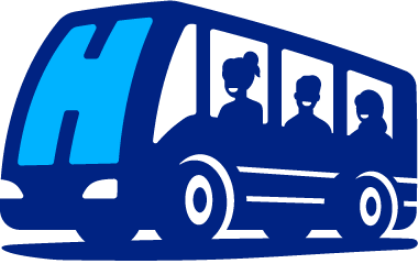 Rick Breden has been a clinical psychotherapist for over 30 years, and has helped millions of individuals discover their true behavioral nature over that span of time. 
Transitioning that skill set over to the corporate world, Rick has created billions of dollars worth of value to large companies, by helping them benchmark positions in their teams.
With a PhD in Clinical Psychology from Purdue University, Rick has founded counseling centers and has helped universities better understand their students nationwide.
With HireBus, he has turned his attention to impacting small, home service business owners – where the right person in the right seat can literally change the life of the business owner.
He enjoys wilderness treks, Tai Chi, and you may catch him on the drums or one of his dozens of other instruments on any given afternoon.
Dan loves bringing the best tools and technology in the world to entrepreneurs.
Starting his career as a High School Special Education teacher, Dan found a passion for educating through systems and wanted to increase the scale of his impact.  After earning an MBA from Northwestern University, he worked as a Management Consultant in Deloitte's Growth Strategy Practice. Helping the largest companies in the world set their strategic plans taught him one thing: Every business faces the exact same problems, and most of them involve people.
With this knowledge and a toolkit of management skills, he has made it his mission to help entrepreneurs achieve freedom in their business through creating great systems and building great teams.
Dan knows that the best way to create freedom as an entrepreneur is to bring the right people into your business and to grow them. This is why he is so passionate about the power of HireBus.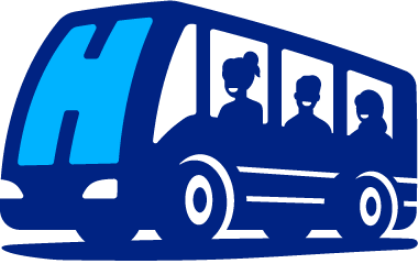 As the Chief Technology Officer at HireBus, Nick is committed to leveraging technology to help home service business owners hire the right person for the right seat. 
Before joining HireBus, he served as the CTO of multiple software companies, where he built and led teams of engineers to create scalable and robust systems. 
In the Spring of 2023, Nick joined HireBus and has since been eagerly marching toward helping HireBus achieve its mission of giving small business owners the best hiring tools possible. He is excited about the future of HireBus and the positive impact it will have on small businesses nationwide.
Outside of work, he can be found hiking, bouldering, geeking out over A.I., playing piano, and serving in his local church community.